For this edition of The Archive of Healing's "Special Topics," the Archive's Assistant Director, Hanna Young, reached out to one of our Advisory Board members, Edgar Fabián Frías, to talk about their experiences in advanced education, perspectives on healing, and how to integrate Indigenous knowledge, appreciate diverse identities, and implement arts-based interventions in therapeutic practices. 
Edgar Fabián Frías works in installation, photography, video art, sound, sculpture, printed textiles, GIFs, performance, social practice, and community organizing, among other forms. Frías is Wixárika and their family is from Mexico, though they have lived in the United States for most of their life. Their art addresses historical legacies and acts of resistance, resiliency, and radical imagination within the context of Indigenous Futurism, spirituality, play, pedagogy, animism, and queer aesthetics. Weaving together the traditional and ancestral with the contemporaneous and emergent. 
Born in East Los Angeles in 1983, Frías received dual BA degrees in Psychology and Studio Art from UC, Riverside. In 2013, they received an MA in Clinical Mental Health Counseling at Portland State University in Portland, Oregon, with an emphasis on Interpersonal Neurobiology and Somatic Psychotherapy. Frías received their MFA in Art Practice from UC Berkeley in 2022. 
Their work has been exhibited internationally, including the Vincent Price Art Museum, Institute of Contemporary Art San Francisco, Berkeley Art Museum and Pacific Film Archive, Oregon Contemporary, MOCA Jacksonville, Project Space Festival Juárez, and ArtBo, among others. Their work has appeared in Cosmopolitan, Taschen, Bustle, Los Angeles Times, Slate, CVLT Nation, Terremoto, Hyperallergic, and other publications. 
AH: You just finished grad school — congratulations! — at UC Berkeley, which is a large educational institution; what was your experience like? How do your experiences at Berkeley compare to some of the more intimate, apprenticeship-like learning opportunities? 
 
EFF: Thank you so much! It was a really interesting and invaluable experience, and one that was definitely affected by the COVID-19 pandemic, as I spent a year attending the program virtually. Unfortunately, when I first started at UC Berkeley, I really wanted to focus on diving deeper into physical art practices like sculpture, painting, and installation. I was able to do this somewhat, with the help of some ingenious professors, but not as much as I would have liked. I also came to really appreciate and understand the level of complexity inherent to my digital art practices. I decided to expand upon my digital art practices and experiment with new techniques and tools. I'm so grateful to have had smaller, more intimate, apprentice-like learning experiences because they really prepared me to be at a larger research-based institution. Being at UC Berkeley also allowed me to connect with different departments. This bolstered my art practice, which gave me new insights on the work that I was already doing. Despite being at a large University, the art practice program is incredibly small, with only six students being admitted each year. It was the best of both worlds: getting to experience a large university, while also having intimate experiences within a small cohort, small classes, and a lot of conversations and connections with professors. I was also able to teach while at UC Berkeley and appreciated the opportunity to connect with students in many different departments across the school.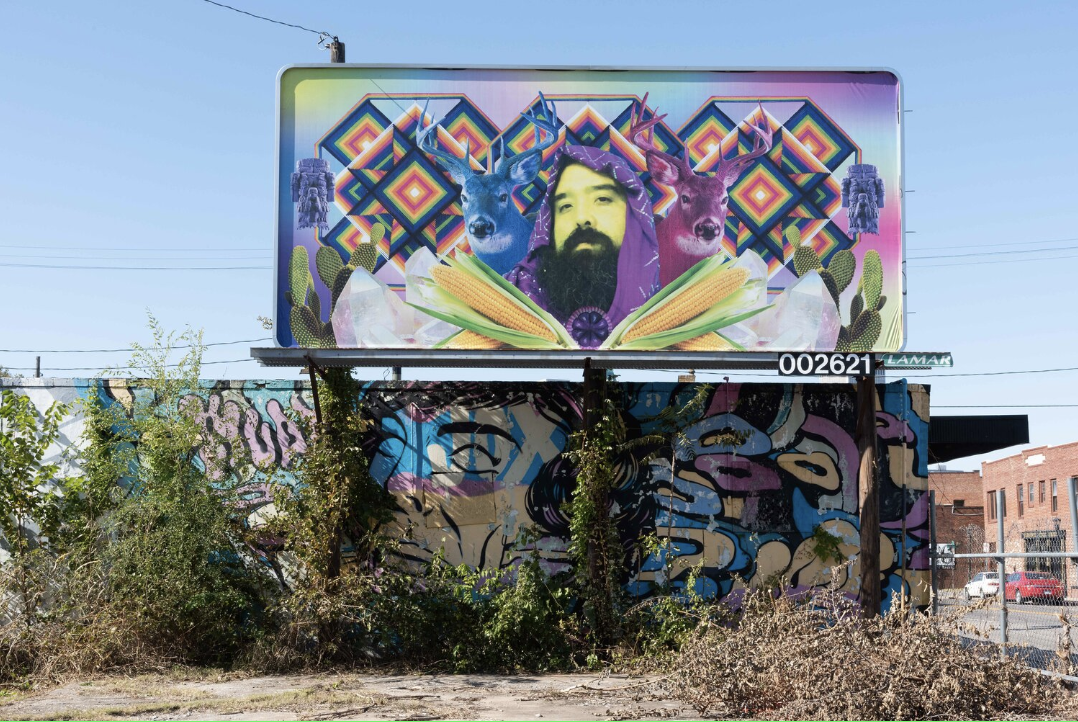 Figure 1: Edgar Fabián Frías Billboard
AH: What would you, if anything, like to see integrated into institutional, "formal" education programs, like your MA, MFA, and LMFT credentials?
 
EFF: I would really like to see these programs talk about the logistical aspects of our practices. A lot of what I was taught about in both of my Masters programs were the conceptual, historical, and procedural aspects related to our fields. But, I was never taught about the logistical sides of being an artist or therapist. For example: applying for grants, sending emails to potential collaborators, setting up a business, figuring out my rates, pricing my art, navigating challenging artist residency dynamics, finding a work-life balance, and understanding what it actually means to organize your life around your business(es) instead of your work. One thing that was really profound about my counseling program was that we included a lot of our own personal therapy work into the academic work that we did. This created an environment where we were able to make a lot of connections between our own past wounding, histories, and experiences and the concepts, theories, and applications that we discussed in our classes. Of course, this is a lot harder to do within an art program, as sometimes it wouldn't make sense to bring up some of these aspects of ourselves when talking about our artwork. But, I do really feel like I missed out on having more in-depth, or existential conversations about what art making means for me within the context of the Master's of Fine Arts (MFA) program. Because my MFA program was at a public university with a long history of being incredibly academic and rigorous, there was a lot more of an emphasis on "research" than there was on the subjective experiences we were having. 
AH: How have you been growing your new practice? What clients do you feel most equipped to serve?
 
I feel incredibly blessed to have been able to fully fill my practice in less than two weeks. This has made it so that I can really focus on the people that I'm serving. I feel best equipped to work with people who are highly sensitive, who identify as creative and/or neuroatypical, and people who want to connect around spirituality, existential themes, and who are seeking experiential, somatic, and mindfulness-based approaches to therapy. I also love to work with people who identify as queer, trans and or gender expansive; my work takes an intersectional lens when addressing mental health and oppression.
AH: How would you describe your therapeutic approach?
 
EFF: I am an integrative therapist who combines mindfulness, somatic psychotherapy, and trauma-informed practices with in-depth explorations of creativity, spirituality, and intuition. I am also highly aware of and sensitive to the impact of oppression, microaggressions, systemic racism, sexism, and heteronormativity's impact on our communities, and bring these frameworks into the work I do with others. It is also my hope to be able to offer psilocybin psychotherapy in the near future, once it becomes fully legalized in the state of California. 
AH: What role does collaboration play in your practice?
 
EFF: I love collaborating! It's something that I have done since the beginning of my art practice. I have collaborated with people on art projects, in community organizing, and creating public events, workshops, and even spiritual movements and activism. I definitely feel like we are stronger when we come together and many of us can really learn from each other and it can often help us make stronger work when we're able to have others' perspectives on it. As a therapist, educator, and ceremonial officiant, I have loved working with groups and have been profoundly inspired by the magic that emerges as people's minds start to come together into a coherent whole. I also feel like posting our work to social media and being active online is an inherently collaborative process. We are now learning from each other across time and space, and I have seen so many people be inspired by my practices, and I myself have been inspired to dive deeper into my own power as a result of those who have come before me.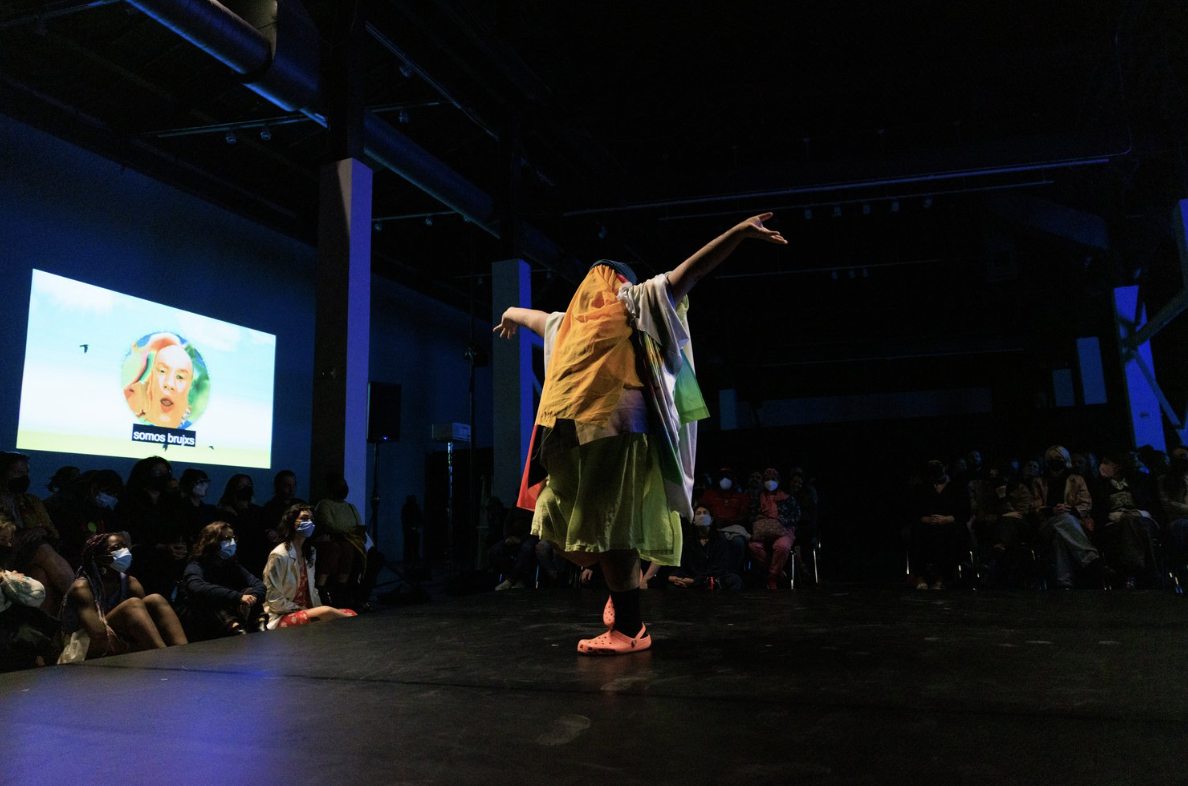 Figure 2: Edgar Fabián Frías Performance Art
AH: How do you utilize active listening with your clients, and how would you suggest people integrate and practice active listening in their own lives?
 
EFF: It's all attunement. When you connect with someone and really listen to them, you are able to tap into their emotions, their intentions, and also their fears and desires. This allows us to step into their state of being, to take it on, and reflect it back and to see what happens when we do. This is definitely a practice that takes time; I feel like a lot of us have been trained to have answers, to be the experts, to have something ready to say when people are talking. Lots of times when people are speaking with us we might be thinking about how we're going to respond, or we can get stuck on a certain word or a concept that has come up in conversation. Active listening means returning back to the person just like we do with mindfulness practices and our breath, and ensuring that we stay connected with them. Noticing those moments when our mind tries to jump ahead, tries to create an answer, tries to be ready for the moment of silence… it takes some practice to let our minds know that it's okay to be with the person, to really listen and take them in… to be okay with silence, to allow things to unfold. You'll be surprised to notice that even if your mind feels like it isn't ready to respond, you will be ready to respond if you've been connecting with the person, if you've been practicing being present with them. We have to trust that the two of us have intuitions that are working in our highest good, and that we will both be led where we need to go if we both listen to ourselves and to each other and if we hold space for the possibility of emergence.
AH: What art mediums do you practice most often? Do these overlap with the mediums that you utilize with your clients? 
 
EFF: I would say for myself, I practice digital art the most often, because it is more accessible. It is something that I can do alongside writing my emails or working on social media posts. It's also a practice that a lot of people have access to themselves. There are a lot of softwares available to help people create; a lot of people have creative tools just on their phone already. As I shared earlier, a big learning moment for me at UC Berkeley was coming to understand my own digital art practice as a valuable craft. I have been developing and creating my own voice within the digital arts field, while also being called to bring an ancestral spiritual Indigenous knowledge into the digital art spaces. While at UC Berkeley, I was able to earn a certificate in "new media" and, as part of this program, I was able to attend a group of lectures under the name "Indigenous Technologies." In the series, I was able to connect with other Indigenous artists who are using technology to create culture. And one artist shared that, as an Indigenous person, if you are making work within any medium, you are creating Indigenous work. There is something really profound about Indigenous people reclaiming sovereignty over their practices, regardless of how those practices look. The Eurocentric perspective expects Indigenous art to only look a certain way, or even worse, to only exist within history and not exist contemporarily. Indigenous artists exist today, and we  channel our ancestors through any medium we utilize. I love being able to share my Indigenous culture, my queer culture, and my appreciation of digital humanities through my arts and therapeutic practices. I've been thrilled to meet many other Indigenous artists who are also exploring these realms, weaving webs between practices and timelines. 
AH: Tell us about your tarot and witchy practices; what are some of your favorite parts and the most important elements of these practices?
 
EFF: I was first introduced to Witchcraft, Tarot, and other esoteric practices through the queer and trans communities. I grew up Jehovah's Witness in a pretty strict household; I grew up being told that witchcraft was a demonic practice. And, of course, at the same time, I was also told that being queer was a demonic practice. When I met other queer and trans people who were witches, I became very excited about such practices. The deeper I went into them and the more I came to understand, I realized the deep and spiritual connection that I have with these practices myself. I have been visited by my ancestors for a very long time, and have intuitively been practicing divination, interspecies communication, channeling, astral traveling, and spellwork. These are practices that I have come to understand have deep roots within my own Indigenous ancestry. When I opened up to my father about my communion with crystals, he shared with me that my grandfather has done this same practice for a very long time, and that our Wixárika relatives understood crystals as having the spirits of ancestors within them. It blew my mind when he shared this with me, as I had mostly been connecting with witchcraft through the queer and trans community, rather than my own Indigenous ancestry. To come to understand that there are deeper Indigenous roots to many of these practices has really helped me get a clear understanding of the impact of colonization upon sacred tradition and the resiliency within our communities. That is one of the reasons why I have been really excited to work with the Archive of Healing, as it is not only protecting these forms of knowledge — forms of knowledge that have been lost or excluded — but also making them accessible. There is a perception that witchcraft only belongs to white communities, but I feel like a lot of communities of Color have been using witchcraft as a vehicle to return back to their ancestral roots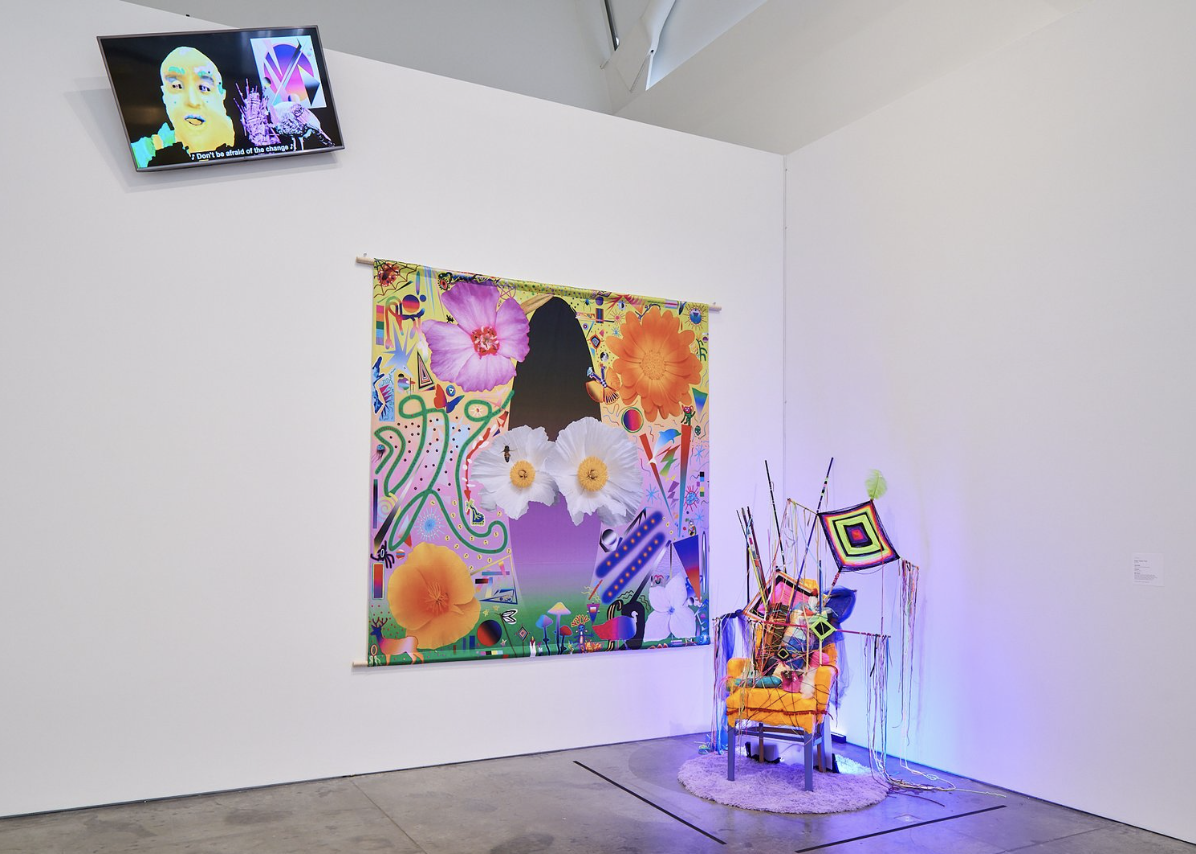 Figure 3: Edgar Fabián Frías Art Installation
AH: As a healer in the healthcare world, what are some of your thoughts on the insurance system and providing care for mental health? How do you navigate challenges posed by insurance companies? What have been some of the obstacles you've had to negotiate?
 
EFF: I have mitigated this by having different types of practices and providing content that is supportive to our communities. I also do have a spiritual practice that is fully donation-based and sliding scale; I have done this now for over a decade. I provide tarot readings, ceremonial offerings, workshops, and consultations all donation-based and sliding scale. This has helped me to connect with a large array of people, and to be of service to those who are a part of my communities. Now, working as a therapist, I have begun to work with insurance panels and also have clients who are paying cash for my services. Thankfully, I have paired with an organization named "Grow Therapy" that is handling all the insurance paperwork, paneling, and reimbursement. This has made my role as a therapist so much easier and has allowed me to really focus on being with my clients. I do not think I would be able to accept insurance without this level of support. I definitely see the American health-care system as being deeply flawed and problematic. The fact that we have a system that is profit-based but meant to "care for us"  is deeply unethical, leaving many people out of the loop who really need these types of services. At the same time, insurance does make therapy more financially accessible for those who have the privilege of having it, but it does require people to have a diagnostic label put on them. It's absolutely a flawed system, and I try to offset it by offering other services and providing information that is supportive for people, regardless of their access to insurance or funds. One thing that has been challenging within the field is to know that certain paradigms, ontologies, and worldviews are valued over others; as someone who has different beliefs than the mainstream, I have felt like I needed to validate myself and or explain myself more. I feel like I've had to prove myself and work extra hard to be taken seriously. Thankfully, I have found that there are many others like me working within the therapeutic field. I am grateful to be a part of a big community of therapists who are finding ways to transform the field. I am especially excited to see therapists integrate wisdom traditions, Indigenous practices, plant medicines, and creative practices into their therapeutic work. I have also seen a lot of cultural change around this and am excited by the work that artists are also doing to transform culture and these aforementioned hierarchies of value around knowledge, tradition, and world view. 
AH: Do you have any projects coming up that you'd like our community to know about?
 
EFF: I am thrilled to share that I'm going to be a part of the Mexicali biennial that is going to be taking place next year in Southern California. I just started a new series of interviews on my YouTube channel under the name "Mutant Musings." I am speaking with people who I see as influential in shifting our culture and feel like our culture is changing and transforming so quickly that I wanted to make sure that some of this change was documented by speaking with artists, educators, witches, and visionaries at the forefront of this change. I also have some emerging projects across the nation being planned that, unfortunately, I cannot share about yet but I'll be sharing about soon! I highly encourage people to sign up for my newsletter if they are interested in being one of the first people to find out when I announce these upcoming projects.